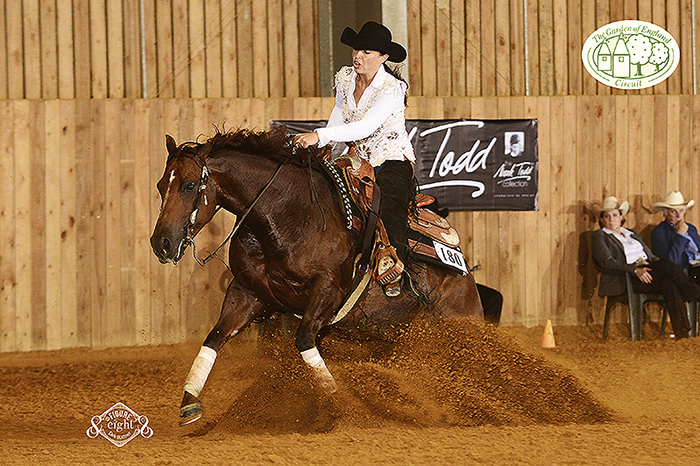 21/02/2020 – The horses owned by British Rosanne Sternberg have passed the $ 2 million mark of NRHA earnings, resulting in Sternberg becoming the 2nd NRHA $ 2 Million Owner. Arcese Quarter Horses reached this milestone in 2013.
One of the best-known horses of Sternberg is without doubt NRHA $ 6 Million sire Smart Spook from Smart Chic Olena out of Sugarplum Spook, having more than $ 400.000 NRHA earnings to his name. Not less-known though is the 12-jear-old mare Ebony Spook from Smart Spook out of Ebony Whiz. The mare has $ 160.635 NRHA earnings to her name. In 2014 Belgian Ann Fonck piloted her to the NRHA Open World Champion title. The 3rd top horse owned by Sternberg is the 19-year-old NRHA Hall of Fame mare Ebony Shines from Shining Spark out of Ebony Whiz. In 2018 her offspring passed the $ 1 million mark of NRHA earnings, making her the very first NRHA $ 1 dam in history.
Recently voices were raised to also honor $ 1 million breeders, but for the time being NRHA is turning a deaf ear.
©2020 WRS Nieuws
Photo: Ann Fonck and Ebony Spook 2014. Photo: Figure 8, GER
---