Pale Face Dunnit passes NRHA $ 2 million mark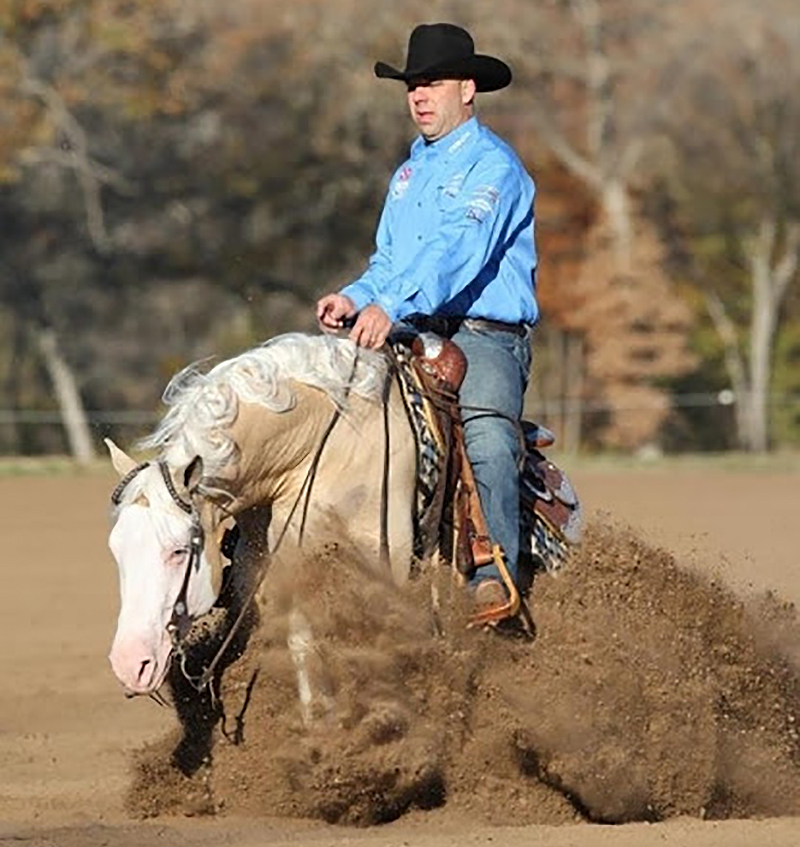 14/11/2020 – In a short period of not only 2 years time the offspring of Pale Face Dunnit gathered $ 1 million in NRHA earnings. The 13-year-old palomino stallion is a son from Gunner out of Lena Dun It, a daughter of Hollywood Dun It. Pale Face Dunnit is currently in joined ownership by Schmersal Reining Horses and Silver Spurs Equine.
In late 2018 his offspring reached the $ 1 million mark in NRHA earnings and recently the $ 2 million mark has been passed. The top earning offspring of Pale Face Dunnit, aka Gold Digger, is the 6-year-old mare Face The Attitude out of Miss Lil Addy Tude, a daughter of Whizard Jac. In 2017 the mare, ridden by Craig Schmersal, claimed the NRHA L4 Open Futurity Champion title. This year daughter Addisyn and Face The Attitude won both the NRBC L3 Non Pro Champion- and NRBC L4 Non Pro Reserve Champion title. Having $ 197.390 in NRHA earnings to her name Face The Attitude is a real Gold Digger descendant.
Pale Face Dunnit himself finished his reining career with > $ 70.000 in NRHA earnings to his name, first under the guidance of Randy Paul and later with Craig Schmersal at the reins. Pale Face Dunnit is NRHA $ 2 Million Sire number 25.
©2020 WRS Nieuws
Photo: Pale Face Dunnit and Craig Schmersal. Photo: John Brasseaux, USA, courtesy of Ginger Schmersal