NRBC 2023 is record breaker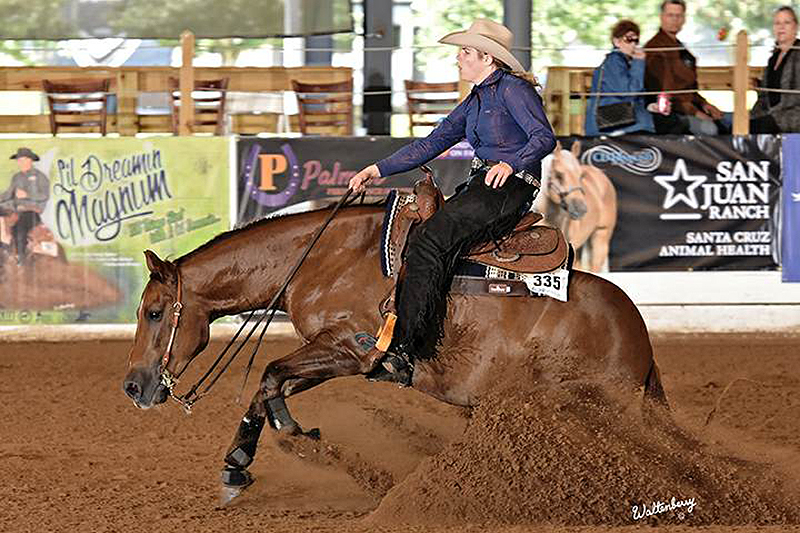 09/04/2023 – The 2023 National Reining Breeders Classis, one of the most lucrative reining events across the ocean, is scheduled for April 16-23. The number of entries yearly increases and in 2022 the NRBC paid out over $ 1.3 million. For 21 years the NRBC had her home at the Great Southwest Equestrian Center in Kathy, Texas. This year the number of entries increased again and with 257 entries in the Non Pro-, 241 in the Open Classis and approximately 1600 horses the Texas venue simply becomes short. Therefore, starting this year the NRBC is scheduled in the Built Ford Tough Livestock Complex at the Expo Square in Tulsa, Oklahoma.
Over the past years the NRBC had a special Dutch Touch: the entry of Dutch Non Pro rider Roxanne Heij from Nederhorst den Berg, a native village nearby Amsterdam. She just did it with the help of Andy Small and Shari Grisword who trusted their horses to her. Her entry did not go unnoticed by the USA media. Quarter Horse News, one of the most prominent American media in the western performance industry, approached her for an interview, thanks to Fappani Performance Horses granting people respect. This year Roxanne unfortunately will not be entering due to an injury. A real pity, it has become a tradition and something to look forward to.
Visit www.nrbc.com for additional information about the event. 
©WRS Nieuws
Photo: Roxanne Heij and Bingo Jac. Photo: Waltenberry, USA