Wimpys Little Step empire is expanding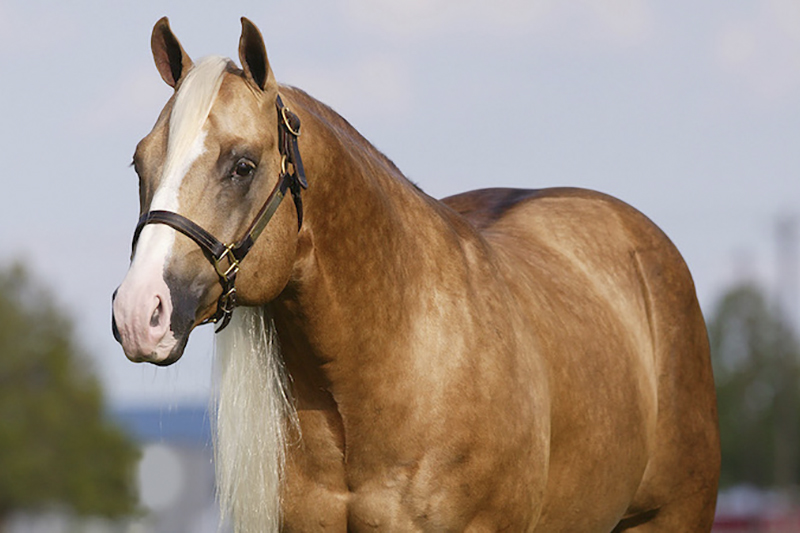 08/12/2020 – Silver Spurs Equine, owner of Wimpys Little Step, has announced that the progeny of Wimpy have earned the sufficient amount of money at the NRHA Futurity and ancillary Futurity show necessary to cross the $ 12 million milestone in NRHA earnings. Born in 1999, Wimpy is a son from Nu Chex To Cash out of Lolita Step from Forty Seven. Wimpy is the 3rd stallion in history to reach the $ 12 Million Dollar Sire status and the only one while still alive. Topsail Whiz preceded him in 2018 and Gunner followed earlier this year.
Another Wimpy milestone was reached during the NRHA Futurity. Andrea Fappani piloted All Bettss Are Off to the L4 Open Futurity Champion title. All Bettss Are Off is a son from Gunner out of Wimpys Little Chic, a direct daughter of Wimpy out of Collena Chic Olena from Smart Chic Olena. With the $ 250.000 coming along wit the title, the offspring of Wimpys Little Chic have passed the $ 1 million milestone in NRHA earnings. Wimpys Little Chic is the 4th mare in history to achieve the NRHA $ 1 Million Dollar Dam status. Her predecessors are Ebony Shines (2018), Dun It For Chex (2019) and Snip O Gun (2020).
©2020 WRS Nieuws
Photo: John Brasseuax, USA